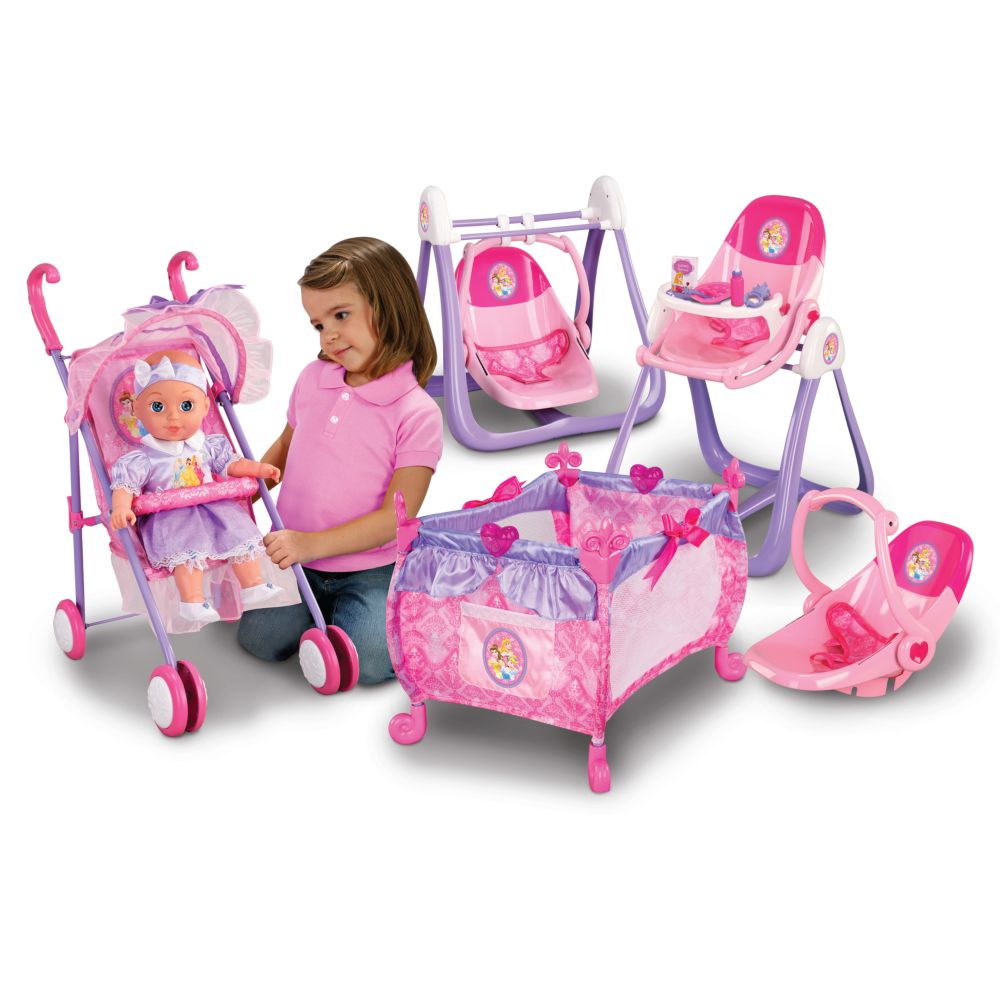 Like so many online retailers, DisneyShopping has begun offering a "Deal of the Day". Centsible has covered a few of them before. With the coming of Black Friday this week, we're going to highlight ALL the fantastic deals we come across and we think Disney has a stellar offer today. They're offering their DisneyStore.com Deal of the Day - $39.99 princess doll playset
, a package that usually retails for $69.95. Your total savings on this item? $29.96 or 42.83% - not bad!
Purchase another item or two and bring your merchandise total up to $89.95 or more, enter
Disney promo code SHIP89
and you'll get your order shipped for free via standard mail. Standard shipping at Disney Shopping normally begins at $2.95 for orders totalling $10 and under, but it quickly rises. Standard shipping on an order totalling $89.95 would regularly run $9.95, so that's a deal in itself. If you'll be shopping for Disney items this year, you should consult
Centsible's Shopping Coverage of Disney Shopping Online
to fully understand all the ways you can save their every day.